About This Website
Hi I'm Rolimon, welcome to my website! I created this Roblox fan site to make it easier to learn about Roblox limited items and be more informed when trading.
I started trading limiteds in 2016 and often wanted to know more information about them than I could find. I started collecting and storing item data and eventually began plotting it on charts to get a better idea of things like the item's actual value, whether an item is projected, and an item's investment potential.
I've been working on this site for a long time hoping I could eventually share it with other people and I'm excited that it's finally developed to that point. It's taken a huge amount of time to create and has been a real labor of love, so I hope you enjoy it!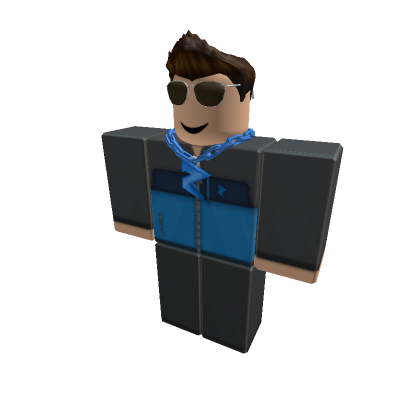 Data Accuracy
A great deal of time and effort was spent to make sure the item data captured is as accurate as possible. Sometimes data can't be acquired properly for a variety of reasons, so in these cases no data is collected and a gap is present in the chart since it's better to have no data than to have inaccurate data.
If anyone finds an issue with any item data on the site, please let me know so I can look into it.
Hoards
The hoards table on each item page won't show small hoards if the item has a very large number of hoards (for performance reasons).
Leaks
Our leaks feature was developed as a collaboration between Rolimon's and Kurookku. Kurookku provides the actual item data for the leaks and helped us during the development phase.
Limited Release Dates
When a new limited item is "released" (new Limited U is made available by Roblox, or an existing catalog item goes limited), this site automatically captures the release date. However, I don't know of a way to determine the correct release date for items released before I started collecting item data on November 18th 2016. For now I just set the "Date Discovered" for those items to November 18th 2016. If anyone can help to find proper release dates for limiteds, please let me know because I do want to backfill these.
Data from The Internet Archive
To show as much item history as possible, data was also collected from historical Roblox item webpages as captured by The Internet Archive. There are often large gaps in this data since not all item pages were continuously archived, so that history is apparently lost.
Known Issues
On October 2nd of 2019 Roblox disabled an API that our site was using, causing the RAP of all items to become zero for about four hours. This caused 300+ player profile charts to have zero RAP for that day. Eventually these datapoints will be deleted. In the meantime if there are any in particular that you'd like to have deleted please contact Rolimon about it.
Feedback
We want to hear from you! If you have any suggestions, bug reports, or other feedback, please feel free to Contact us.
Compliance
Rolimon's is a Roblox fan site and aims to be compliant with the Roblox Terms of Use and any other applicable rules or guidelines. If anyone finds an issue in this regard, I'd really appreciate it if you would let me know so I can fix it!