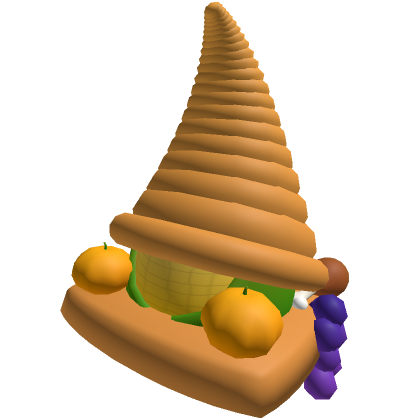 An inventive collision of urban flair and harvest abundance! This head-turning hat features a traffic corn crowned with a cornucopia, boasting a brim adorned with a delightful assortment of Thanksgiving treats.

One of two items that unboxed from the Giant Cornucopia:
https://www.roblox.com/catalog/15344048149/Giant-Cornucopia
Data is not updated in real time. Most stats update within seconds or a few minutes.