Although gift card items may seem ordinary or worthless to most, there are a certain few that have defied such ideas and cemented themselves as rare and sought-after by many. This article will cover various examples of rare, interesting, and coveted gift-card items while explaining their popularity or scarcity.
The Birth of Roblox Gift Cards
ROBLOX gift cards first came to the public on September 26th, 2010, being retailed in Toys-R-Us, a now-defunct toy store in the United States. The reception was great! Gift cards sprung to life and with them brought an entire catalog of exclusive items that players could get via redeeming their online code. Even today, new and exclusive items are being created and released for different Roblox gift cards and their respective retailers around the world. With such a vast and unpredictable catalog of exclusive accessories, it would only take a short time for users to notice the items that stood out for their rarity or style, and would quickly become the most sought-after and valuable in the community.
The Perfect Conditions
Having a wide range of retailers with exclusive gift-card accessories, it was clear from the start that there would be some form of rarity surrounding specific items and their origins. Big W., Curry's, F.Y.E., and London Drugs would end up having issues with their gift cards immediately, and by 2017, even stores such as Seven-Eleven Canada, Barnes and Noble, and Walgreens had begun to falter. Because of the various issues faced by specific retailers and their gift cards, many monthly exclusive accessories would become increasingly scarce.
Although the specifics as to why these stores had problems with their gift cards are unknown (to me), it could very likely be due to factors such as supply chain issues, empty inventory, or malfunctioning redeem codes. One thing is certain though, the issues enabled these accessories to flourish and become known for their rarity.
Not Rare, But "Coveted"
Before we dive into the world of gift card items below 100 copies, it's important to shine a light on several recognizable gift card items that have gained immense popularity over the years regardless of their rarity. From Bandanas, Valkyries, and even Clockworks, there are several gift card items that deserve a spotlight.
Adurite Headphones

Following the July 2014 Roblox Summer games that featured Adurite-themed rewards, the Adurite Headphones quickly followed suit for the month of August 2014. Available to users who redeemed a $25 gift card from Walmart throughout the month; A total of 3,186 copies were redeemed during the 1-month timeframe.
The Adurite Headphones were an instant hit in the community due to being a retexture of the wildly popular Clockwork's Headphones mesh. With both a popular texture and a famous mesh, it's no wonder that the Adurite Headphones have become so prized by their owners and coveted by the community.
Knights of the Splintered Sky Winged Headdress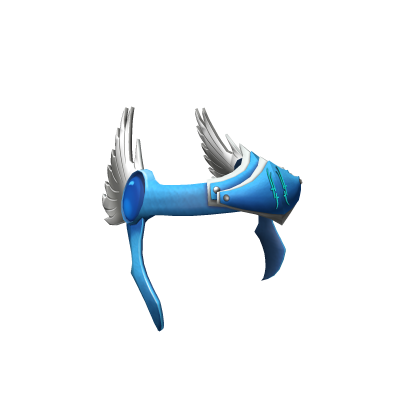 Knights of the Splintered Sky Winged Headdress was released through the London Drugs, a central Canadian pharmacy, during August of 2017 using any Roblox Giftcard found in stores.
This accessory is part of the expansive series based on The Knights of The Splintered Skies Roblox clan. While this is not significant enough to land it in this list, it's very clear this hat takes inspiration from the classic Valkyrie Helm, an extremely popular mesh with a cult following and high price. Having such a resemblance to one of the most famous hats on the website, it may be a surprise to some that this hat was only redeemed 260 times. The reason for this phenomenon was most likely the store that it came from, which you'll see mentioned many times throughout the article.
Green Envy Bandit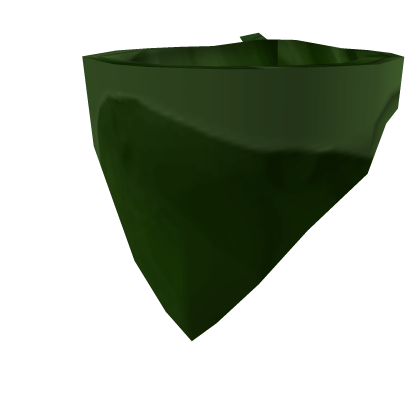 Green Envy Bandit was an item that could be obtained during March of 2015 from Toys R Us. This item was only redeemed 809 times.
Although this bandana may look unassuming, it's a retexture of the well known bandit series. This series includes one of the most popular on-sale face accessories, Bandit, and also includes one of the most coveted and expensive rare limiteds on the website, Red Bandana of SQL Injection, or SQL for short. Being a part of such a popular series certainly merits a spotlight.
Noir Periastron Psi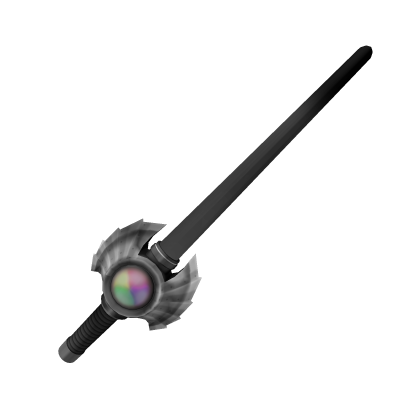 Finding a limited in this list might be a surprise, but several giftcard items have become limited over the years, with some even shattering the sales charts. Noir Periastron Psi is a gear that was awarded to anyone who redeemed two Roblox cards from Walmart between June 27th and July 31st. 2,289 total copies were awarded during the given time period.
This gear is fairly coveted as it's a part of the recognizable Periastrons series. Noir Periastron Psi also features excellent utility in games, with a special ability that allows the user to temporarily become invisible. Most importantly, this gear grants users wearing it in r15 a special pose on their profile.
Ultimate Victory Headband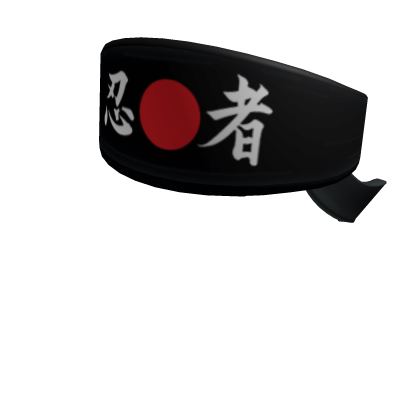 Ultimate Victory Headband is another giftcard item to have gone limited after the time of redemption. To acquire this hat, you had to redeem a Roblox Gamecard from CVS during September of 2013. This item was redeemed a total of 814 times during the month of September, before going limited.
Ultimate Victory Headband is black in color with a red circle in the center representing the Japanese Flag, and text that says "Ninja". This item is a retexture of Ultimate Victory, which has become a limited aswell.
On the 22nd of May, 2019, the item description changed from it's original text of "Your foes will know only doom awaits when they see you coming. Get this exclusive hat when you redeem a ROBLOX card from CVS in September" to the much shorter "Victory is yours!"
Into The Rabbit Hole (50-100 copies)
There exists a variety of gift-card items, mostly from the same few retailers, which have an extremely low number of redeemed copies. Although some may be almost completely unknown, there are a select few that catch the eyes of users while browsing the catalogue. These are some of the items that stand out and deserve a moment of interest from the community.
Green Chill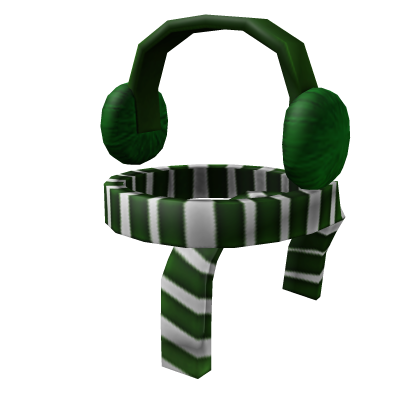 Green Chill was obtainable for the month of December during 2014 by redeeming a Roblox gift-card from London Drugs. As with many items from this store, it has a surprisingly low amount of owners, with only 89 copies having been redeemed.
This hat is a part of a classic series of hats known as the chill earmuffs. Examples of these earmuffs include Red Chill and Chill Classic. As this is a part of an iconic old series and has versatile wearablity even as time passes, it truly is a standout gift-card item with an unbelievably low number of copies.
Blue Headband of Wisdom's Water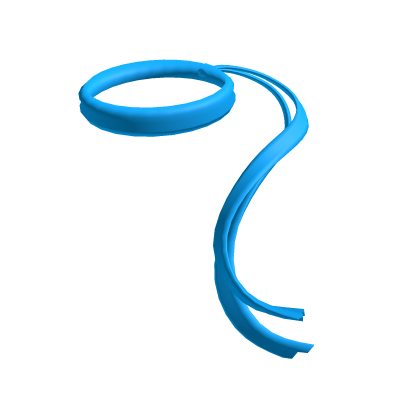 Blue Headband of Wisdom's Water is a headband that was obtained by redeeming a gift-card from London Drugs during November of 2016. During the time it was available, only 67 copies were redeemed.
This headband is a rare variant of the popular series of ninja headbands that include White Ninja Headband of the Unimpeachable Soul and Orange Ninja Headband of All Earth's Fire. With the popularity surrounding this series, it's most certainly a prized possession of anyone who happened to acquire it.
Steampunk Bobbie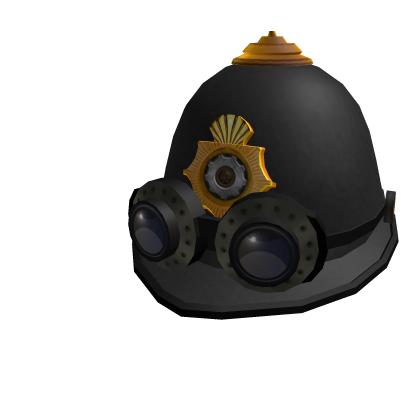 Although many may not have known, Steampunk Bobbie, one of the many coveted and expensive rares in the modern market was originally obtained as a giftcard item. During January of 2014, Steampunk Bobbie could be obtained by redeeming a giftcard from Curry's. During that month, only 66 copies were redeemed.
What makes Bobbie different from any other giftcard item was that it went limited directly after becoming unobtainable. Many copies of Steampunk Bobbie up to this point in time have been terminated, mainly due to the user TE0C being terminated with a hoard of 26 copies.
Tieferno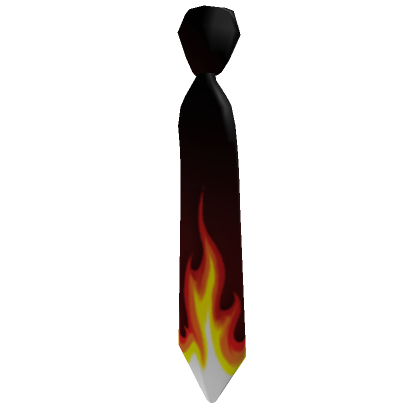 Tieferno was obtainable by redeeming a Roblox gift-card from London Drugs during August of 2014. As is expected of this store, the tie happened to only be redeemed 64 times.
The mesh of this tie has been used on many items throughout the history of Roblox, most notably in the items Umadbro? and Vaiobot's Moneylicious Tie. With such a low copy amount, this tie certainly has the possibility of being a valuable competitor to other ties of the same mesh. There is however a very similar tie that's currently on-sale called Firin' Mai Tie!
Orinthian Valkyrie

The Orinthian Valkyrie was obtainable through August of 2017 to anyone who redeemed a Roblox card from 7-Eleven Canada. During that month this item somehow only ended up being redeemed 56 times.
This accessory is part of two known series, the Orinthian series and the Valkyrie series, one of which being extremely famous. Although this hat fits small on most avatars, it still looks great and would be a nice fit for many sci-fi themed outfits. The Orinthian Valkyrie is most certainly not just a great giftcard item, but a good accessory overall.
Deluxe Halloween Baseball Cap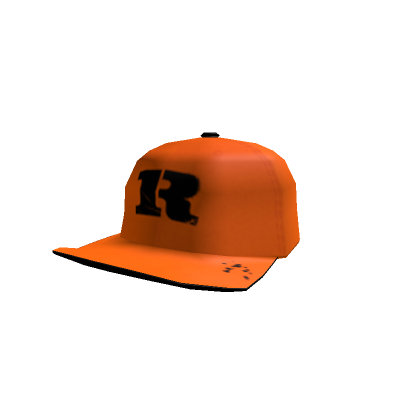 Deluxe Halloween Baseball Cap was only available during October of 2014 by redeeming a gift-card from London Drugs. Through the month of October, only 51 copies were redeemed.
This cap is a retexture of RBX Skater which has many very famous retextures such as ): Red Grind and Snowflake Styles. Deluxe Halloween Baseball Cap is also a direct inversion of Brighteyes' Halloween Leftovers.
If you want to look fresh, it would be a great addition to any classic orange outfit. This baseball cap definitely deserves more recognition than the 228 favorites it currently has.
Going Deeper (20-50 copies)
Many low copy items fade into obscurity, some only having 20-50 total owners. From caps to glasses, there's a great variation in style and mesh in these rare items. Even though there's so many out there, I've chosen 4 items to highlight for their interesting releases.
Hammerhead Cap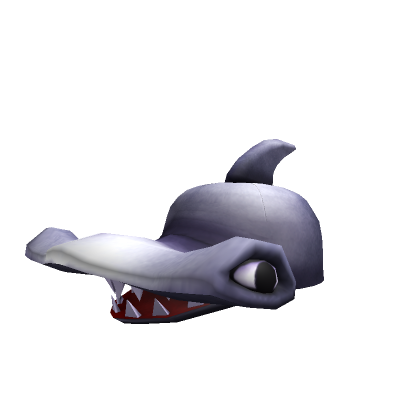 The Hammerhead Cap was acquired by redeeming a gift-card from London Drugs during May of 2016. Only 49 copies of this accessory were ever redeemed.
Although this hat isn't the best looking, it's still rarer than many items such as The Ice Crown or Red Void Star. Should it become limited, it may gain a significant value regardless of appearance.
Redspybot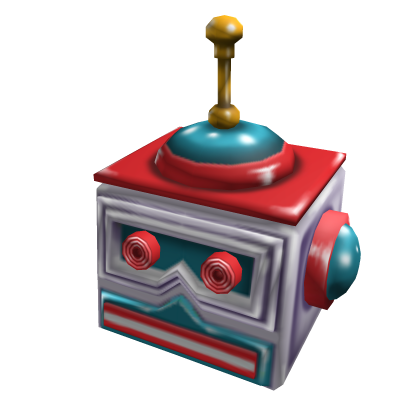 Redspybot is another rare limited item that was originally obtained through gift-card redemption. During May of 2013 there were only 48 copies redeemed from F.Y.E. gift-cards. Redspybot became limited immediately after becoming unobtainable, much like Steampunk Bobbie.
It is important to note that Redspybot is a retexture of an item called W1NN3R which was only obtainable during a building contest, and eventually became limited itself.
Flame Ronin Katana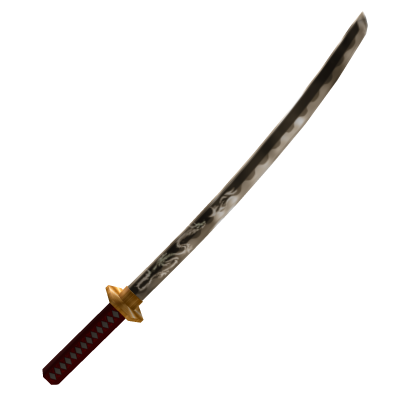 Flame Ronin Katana is a gear that was available all the way back during September of 2013. This gear was obtainable by redeeming a gift-card from F.Y.E., and during this timeframe it was only redeemed a total of 30 times.
The Flame Katana is a retexture of the popular and cheap gear called Ronin Kanata. This gear has the same functionality as its counterpart with no difference whatsoever. Flame Ronin Katana is amongst the rarest gear on the platform, and even though it has no special functionality ingame, it is still arguably one of the better looking gear to be released.
Dark Winged Baseball Cap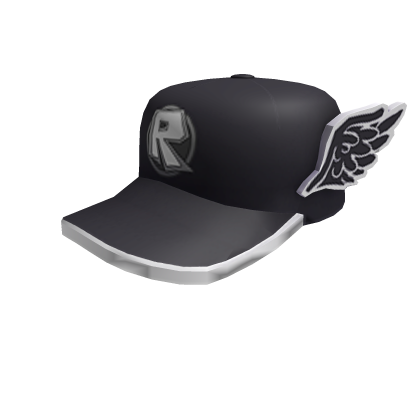 Dark Winged Baseball Cap is a hat that was obtained by redeeming a Roblox gift-card from F.Y.E. during November of 2014. Only 24 copies were ever redeemed.
This cap has the appearance of a regular Roblox black baseball cap with two additions. It has the old ROBLOX logo on the front, and most notably, two wings cover the left and right sides of the cap. Although this item isn't all too special, it does have an extremely low copy amount and isn't offensive to the eyes.
Into The Deep End (10-20 copies)
As said before, there is a plethora of rare giftcard items ready to have their stories told. It would be wishful thinking for them all to be properly represented, as that task would be immense. I've searched around and found 4 interesting picks for this list to tell you about, all of which having an owner count between 10-20!
A.N.D.R.E.W.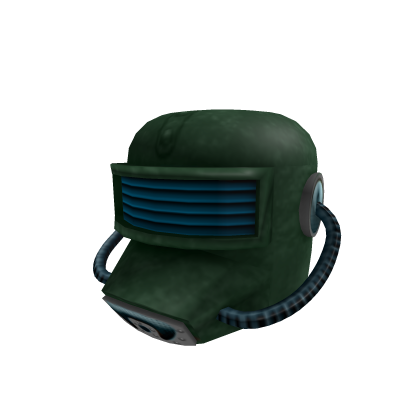 A.N.D.R.E.W. is a hat that was obtained by redeeming a Roblox gift-card from F.Y.E. during the November of 2013. Only 20 total copies were ever redeemed.
You might wonder "What's with all the periods??" and that's because it's an acronym! A.N.D.R.E.W. stands for Artificial Networked Destruction and Rational Exploration Worker. This cool helmet is a retexture of the onsale item called C.H.R.I.S., that you can buy for only 75 Robux.
Leafy Necktie

Leafy Necktie is a neck accessory that was available through September of 2014. This tie was obtained by redeeming a Roblox Gamecard from F.Y.E. in the aforementioned timeframe. It was redeemed a grand total of 18 times, rarer than any other tie of the same mesh. Even rarer than Umadbro? and Vaiobot's Moneylicious Tie.
The Necktie has quite the low favorite count, not even breaking through the 100 mark. Although it's extremely rare, much like many of the items on this list, it's not very well known.
Snowflake Knit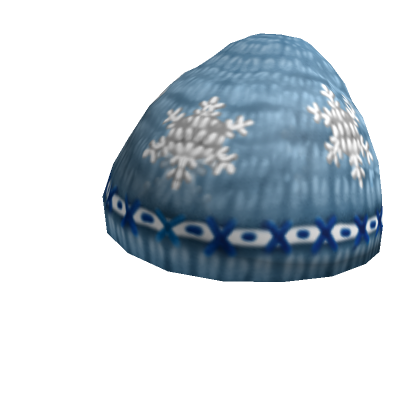 Snowflake Knit was obtainable by redeeming a Roblox gift-card from 7-Eleven Canada during December of 2016, and only managed to have 16 copies redeemed.
The icy blue colour mixed with the snowflakes would make anyone look fashionable during the winter months! Those luck 16 owners will always be able to one up us in style.
Green Nerd Glasses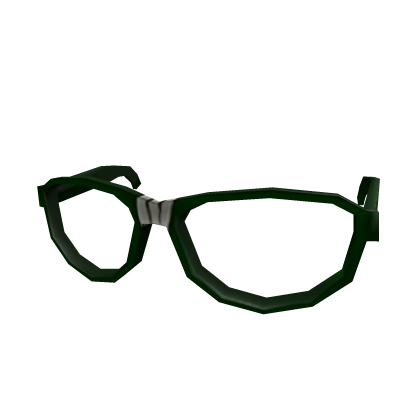 Green Nerd Glasses is a face accessory that was obtained through March of 2015 by using a Roblox gift-card from F.Y.E., and in total this item amassed only 13 owners by the end of the month.
These glasses are a dark green retexture of the on-sale item Nerd Glasses, which can be bought for 30 robux. Just like Green Chill this item got the green treatment slapped on-top. Although it would be a miracle if someone had both items, they would absolutely be a great match when combined.
The Deepest Recesses (Under 10 Owners)
To conclude this list, it's necessary to pry open the deepest depths of the Roblox gift-card world. A surprising number of items have been redeemed with under 10 owners, but only 5 of these elusive items will be presented. If you ever spot someone wearing one of these, just remember how lucky you are to bear witness to its beauty.
3/1 - 711 - Green Swag Shades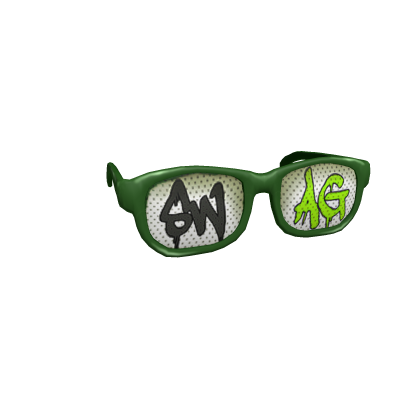 3/1 - 711 - Green Swag Shades is a face accessory that was obtainable by redeeming a Roblox gift-card from 7-Eleven Canada through March of 2017. Being so recent, it's quite the surprise that this item was only redeemed 9 times.
You might know this as a retexture of the limited Blue Swag Shades and another gift card item Red Swag Shades.
As for the unique item name, the 3/1 symbolizes the date that it was released, March 1st, While the 711 signals the store to find it, 7-Eleven Canada. It's quite the quirk for an item to have such an odd name, and i'd even argue it makes it all the more desirable.
Pirate Hip Rapier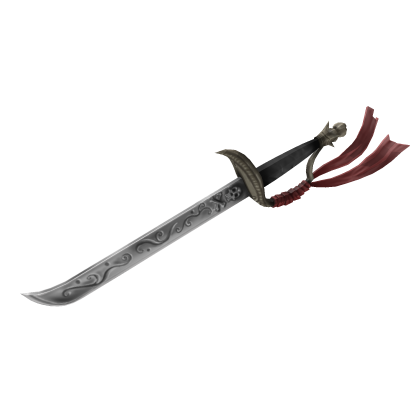 Pirate Hip Rapier is a waist accessory you could obtain fairly recently during May of 2020. You'd need to have redeemed a Roblox gift-card from Barnes and Noble, but it seems only a handful of people managed to do just that, as 4 copies were all that made their way onto the platform.
As recently as this item was created and available, it has an astoundingly low number of copies compared to the many items with similar amounts of redemptions being made prior to 2015. This is just speculation, but it could be related to the supply shock that happened during the 2020 Covid-19 Pandemic. Regardless of what happened, it's quite the unique item, and would be great for a pirate outfit!
Medium-sized Bad Wolf

Medium-sized Bad Wolf is a hat from F.Y.E. during September of 2015. Only 4 copies managed to be redeemed that month.
With both green eyes and a green hood, this hat is a great retexture of items such as Dark Wolf and Wolven Footsoldier.
One important fact to note is Medium-sized Bad Wolf was once featured in a Linkmon99 video about the ten rarest items on Roblox. As noted in the video, the four owners are ActionShakepeare (a Roblox admin), ZapX1, mathieu174, and Roblox. If this item became limited, it would most likely be unobtainable as both Zap and Mathieu are inactive accounts that haven't logged on in years.
Bright Green Plaid Cap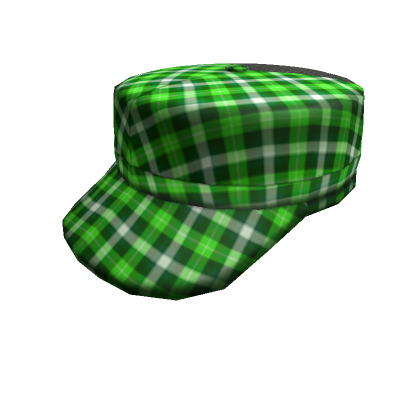 Bright Green Plaid Cap is yet another hat that was exclusive to the store F.Y.E. by redeeming a gift-card during 2015, only this time through the month of June. Only 2 accounts ever managed to get this hat!
This hat is a neon green retexture of Red Plaid Cap, and also resembles Verified, Bonafide, Plaidafied, which has an entirely different mesh.
The two who managed to have this cap on their account were a user named Nervical and of course Roblox. Technically this item is owned by only one user, and thankfully they are still sort of active. So in the off-chance that this item goes limited, it could still potentially have a circulation, albeit only 1 copy. And if you see it in a game, make sure to savour the moment.
Bright World Bandit

Bright World Bandit is a face accessory that was obtained by redeeming a Roblox gift-card from F.Y.E. during the August of 2015. Just like our last accessory, this item only had 1 actual redeemed copy, but 2 total copies in existence.
Appearance wise, this item is made of two parts, a blue bandana and a set of purple goggles. It's a retexture of the popular on-sale Desert World Bandit which can be bought for 45 Robux. Both the gift-card item and the on-sale are great accessories for a variety of interesting outfits and themes.
The two accounts who managed to obtain this legendary rare item ActionShakepeare and Roblox. ActionShakepeare is currently a Roblox administrator. Interestingly enough, ActionShakepeare possesses a ton of rare and coveted giftcard items, which is most likely why they eventually privated their inventory. Unlike Bright Green Plaid Cap, if this became limited, there's almost a guarentee it would be traded.
Conclusion
Gift-card items have always been a niche subject to the masses, whether they be extremely common and frequently seen, a good looking obscure retexture, or an item with only one actual owner, these items truly deserve more love from the community and from Roblox. Maybe someday we'll see some of the items listed become limited, as it would be interesting to see how the trading economy would be effected. Besides effects on the economy, another great benefit to having these items become publicly obtainable once again would be allowing a greater variety in outfits feature Roblox made items.
Finally, it's important to know that the owners of these items are lucky, and especially the users who remain active to this day keeping their items alive. No matter what gift-card item that you or others have, these wonderful and obscure pieces of Roblox history should be loved and appreciated for what they are and what they may become in the future.