Welcome to the inaugural post for Hoopa's Offsale Item Spotlight with your host Hoopa_Unbound, and in this series we'll explore some of the most iconic offsale items on Roblox!
The anticipation of offsale items going limited used to be one of the most exciting parts of past Roblox sales. Sadly, the last offsale item to go limited was Agonizingly Red Bucket of Cheer during the 2019 President's Day Sale.
When an offsale goes limited, anyone that owns a copy and has Roblox Premium is then able to trade it through the Roblox Trade System. These items can be quite desirable and possibly even rare, which allows owners to potentially make a big profit if they decide to trade it. For those who weren't able to obtain the item before it went off sale, going limited means they'll finally have a chance to get it.
With this being said I hope I to educate you on the many great offsale items that deserve some recognition and hope you appreciate the items for what they are! Who knows, maybe we will see some go limited in the near future.
For my first article I will be covering my picks for the Top 10 Offsale Items that deserve to go limited the most, and while there are plenty of great offsale items, these are my picks.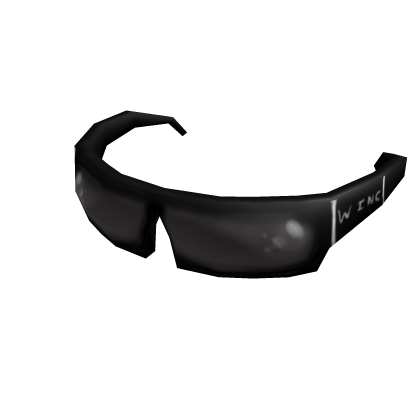 Kicking off our Top 10 List is a classic offsale pair of shades. Making its debut in 2009, the W Inc. Designer Sunglasses were on sale for 9,500 Robux until the 2016 President's Day Sale, where it was discounted to 4,500 Robux and has remained offsale almost 6 years after the sale ended.
While it might not be as popular as Clockwork's Shades, W Inc. would serve as a great alternative that I predict would be a solid mid-item.
Horns are extremely popular on Roblox as I am writing this article, so the Poisoned Horns of the Toxic Wasteland is an easy choice to include on our list! Making its debut during the 2018 Memorial Day Sale, the Poison Horns were originally 10,000 Robux and had a timer of 3 days, resulting in 3,215 copies sold.
Given the Poison Horns counterparts are thriving in this economy (Fiery Horns of the Netherworld/Frozen Horns of the Frigid Planes), Poison Horns would be a great alternative for people to get their hands on and I could see it being worth slightly less than its counterparts.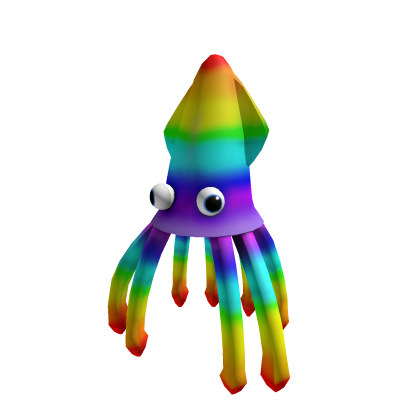 Coming in at number 8 on our list comes from a limited series that is heavily underrepresented, Rainbow Mr. Tentacles! Rainbow Mr. Tentacles had a unique release date as it was released on July 4th, 2015 as a timed item and would make a return during the 2015 Labor Day Sale, generating 341 sales in total.
While the Tentacles Series is very underrepresented from a limited standpoint as its only limited rep is Dr. Ishmael, Rainbow Mr. Tentacles is the most deserving of the Offsale Squids as it is by far the most sought-after of the squid series with its popular color-scheme. With Dr. Ishmael currently pulling close to 300k, I believe Rainbow Mr. Tentacles would be more than Dr. Ishmael.
Number 7 on my list is a popular duo of Offsale Headphones, the Red and Blue Clockwork Headphones! The Red Clockwork Headphones were originally a timed 10,000 Robux released on Christmas 2017, and while it remained offsale for a long period it made a return during the Memorial Day 2019 Sale, generating 7,417 sales during its time on the market. The Blue Clockwork Headphones were released during the 2018 Memorial Day Sale and were also a timed 10,000 Robux item that ended up with 2,423 copies sold. Unlike its red counterpart, Blue Clockwork Headphones never had a second appearance on the market.
As the current economy thrives on demand, it should be no surprise the original Clockwork's Headphones are performing so well. With this being said Red and Blue going limited would be a very interesting scenario, as both are quality retextures with a lot of copies running around and would probably cause a catastrophe towards the demand economy as it introduces two solid pairs of headphones for players to trade for. If these went limited I could see both being in the range of Classic Fedora, and while Red has over triple the copies of Blue a lot of players prefer Red due its appearance.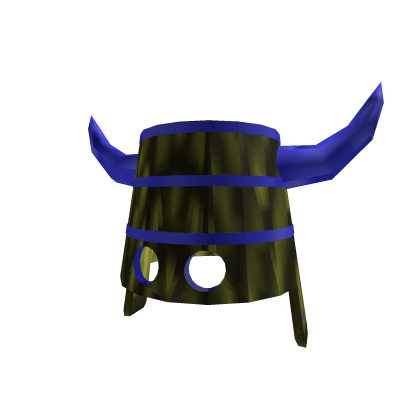 Number 6 on my list involves a forgotten relic of a popular series, the Agonizingly Blue Bucket of Doom! This Bucket has a unique release method, as it debuted as the big gift for Easter 2014 for the price of 25,000 Robux and had 129 sold.
Buckets have always been a popular series of items, and with a stale economy Blue Bucket would be an interesting case as it brings a solid looking item that packs rarity into the market. I could see this easily being the most valuable limited bucket on the market.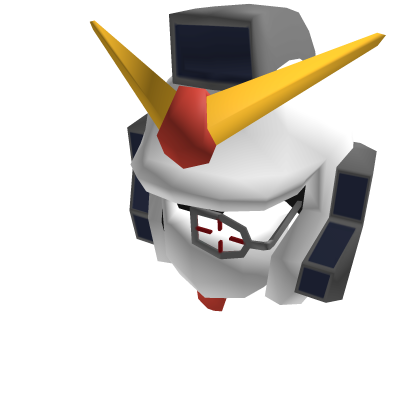 Speaking of forgotten items, ASCII White is one of the best-looking items that very few new players know of. ASCII White made its debut in 2009 with a price-tag of 6,000 Robux and went offsale during one of the old Roblox Sales after receiving a 50% discount and ended with 330 sold.
This is my sleeper pick for my list as ASCII White going limited introduces a classic item that looks great and has decent rarity into the economy, and no retextures currently exist for it. ASCII White would be a great mid-item to be introduced into the market.
Number 4 on my list is the duo that has been the most overused for Roblox Sales, the Workclock Headphones and Workclock Shades! Both of these items were released in 2014 and were simply put on the market to keep inflation in check, with the Workclock Shades selling for 10,000 Robux and the Workclock Headphones selling for 3,000 Robux. Randomly both items went offsale and would be featured as timed items in numerous sales following its removal from the catalog.
Given how oversold these items were during sales, both are at the point where they deserve to go limited and should never be considered to be timed given how many copies exist for each. This duo going limited would be breathe life into the economy as it introduces retextures of the most popular combo accessories, and from a price prediction I don't see these being too expensive due to their high ownership.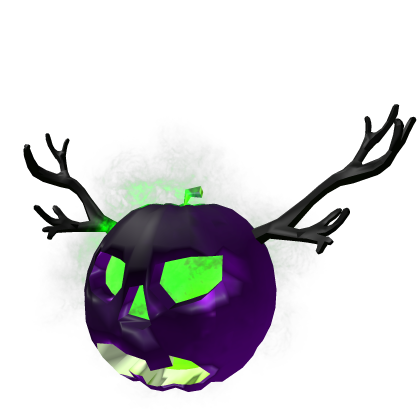 Number 3 on my list goes to my favorite offsale, Doomsekkar?! Released as the 2013 Halloween Big Gift, Doomsekkar has 283 original owners and omits a green flame in-game.
From a Limited Standpoint, Doomsekkar is an item Roblox glossed over. In terms of the Halloween Big Gifts spanning from 2011 to 2016, the only two that haven't gone limited are Doomsekkar and Sparkle Time Pumpkin (we do not speak of this monstrosity). While Sparkle Time Pumpkin should also go limited like the other Halloween Big Gifts (and fail), Doomsekkar is easily more deserving as its a great looking item that has collected dust for 8 years. With Ghosdeeri hype picking back up, Doomsekkar would be a great addition to the market and would be worth far more than Ghosdeeri without question.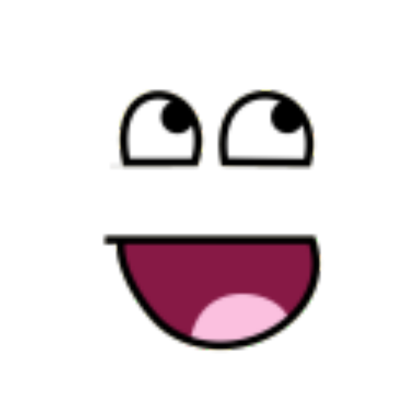 Number 2 on our List goes to the lone face on our list, Debuting in 2010, Epic Face was a Christmas Gift that could be obtained for connecting a Facebook Account to Roblox (discontinued) or purchasing it for 45 Robux. Because of its easy obtainability, there were over 27,000 original owners.
Given the popularity of Epic Face and how it has been offsale for over 11 years, I could make the argument that it could be #1. It's a good looking face that stems from a popular meme that would be in an economy where faces are incredibly high demand, Epic Face is a no-brainer and would probably be slightly higher than Super Super Happy Face.
To conclude our list at the number 1 spot is another classic gem, the one and only Dusekkar! Originally released in 2008, this was a hat exclusive to Matt Dusek that was created as the outcome of a bet with Shedletsky. Given it was an Admin exclusive hat, many players thought it being obtainable to the public was a shot in the dark. However, 2010 Christmas had other plans as it was obtainable for 10,000 Robux in the Silver Gift of Surprise.
While Roblox has many great offsale items, I think Dusekkar is easily the most deserving of the bunch. Dusekkar is a great looking classic item that defied the era it came from and is admired by both new and old players, and with its popularity this would contend in the Sparkle Time Fedora range.